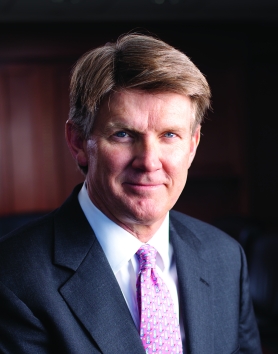 As a values-based organization focused on our mission to "create solutions for a healthier community," the UNT Health Science Center (UNTHSC) offers extraordinary experiences in education, discovery and clinical care. Our 33-acre campus in the heart of Fort Worth's Cultural District consists of five schools and colleges:
Texas College of Osteopathic Medicine (TCOM)
Graduate School of Biomedical Sciences (GSBS)
School of Public Health (SPH)
School of Health Professions (SHP)
UNT System College of Pharmacy (SCP)
With a record-breaking 2013 enrollment of 2,145 students, our academic strength continues to grow in national prominence. As noted by U.S. News & World Report, UNTHSC is ranked: 
15th for Rural Medicine
17th for Family Medicine
31st for Primary Care
In fact, of all Texas medical schools, we have the highest percentage of medical students entering primary care (67 percent) and the second-highest percentage among ranked medical schools in the country.
Our newest school, the new UNT System College of Pharmacy, is the first pharmacy school in North Texas and the first to be located on an academic health science center campus. Pharmacy students train alongside future physicians, physician assistants, physical therapists, public health professionals and biomedical researchers. In fact, all of our students become comfortable with this kind of team-based, "interprofessional" care delivery model, which promises more coordinated, effective and cost-efficient patient care.
This partnership concept is central to our vision, which is to be "the team of choice for education, discovery and health care."
In research, we maintained our high level of activity ($40.8 million in annual research expenditures) despite national cutbacks in funding by the National Institutes of Health (NIH) and other federal agencies. And for the first time, we secured funding for a portfolio of grants from the Centers for Medicare and Medicaid (CMS) designed to establish innovative health care delivery models.
Our clinical enterprise, UNT Health, continues to grow:We staff multiple patient offices in Fort Worth and Tarrant County, along with more than 200 providers offering patient care at 49 practice sites (including throughout the JPS Health Network). In 2013, UNT Health had more than 580,000 patient encounters.
I hope this information expands your understanding of the many wonderful opportunities awaiting you at the UNT Health Science Center. We look forward to welcoming you to our campus and becoming an integral member of our team!

Michael R. Williams, DO, MD, MBA
President, University of North Texas Health Science Center
TCOM '81