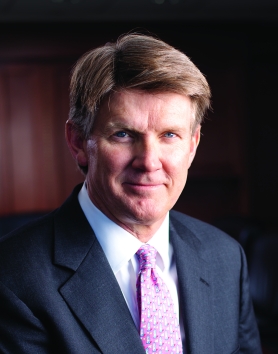 Great programs attract great students, and the five schools of the UNT Health Science Center (UNTHSC) continue to attract the best and brightest in growing numbers to care for an expanding Texas population. In fact, we have met or exceeded all our goals for student growth and achieved a record-breaking enrollment of 1,949 students in 2012. Thanks to their dedication, as well as that of our faculty and staff, we continue to make headway in our academic, research, patient care, and community engagement missions, while fulfilling the promise we make to those we serve: Solutions for a healthier community.
Our UNTHSC campus consists of the following five schools and colleges:
Texas College of Osteopathic Medicine (TCOM)
Graduate School of Biomedical Sciences (GSBS)
School of Public Health (SPH)
School of Health Professions (SHP)
UNT System College of Pharmacy (SCP)
Our academic strength continues to grow in regional and national prominence. In the 2014 edition of U.S. News & World Report, UNTHSC was nationally ranked:
15th for Rural Medicine
17th for Family Medicine
31st for Primary Care
In fact, of all Texas medical schools, we have the highest percentage of medical students entering primary care (65.8 percent) and the second-highest percentage among ranked medical schools in the country.
In research, we achieved significant results in 2012, including a record-breaking level of research expenditures - $42,249,749 - along with the second-highest number of patent applications in our history, and an all-time high number of research discoveries shared in 316 prestigious, peer-reviewed publications.
Our physician practice and clinical enterprise, UNT Health, continues to grow: we now have five patient offices in Fort Worth, along with more than 220 providers offering patient care at 49 practice sites, including throughout the JPS Health Network. In fiscal year 2012, UNT Health had more than 550,000 patient encounters and reported its sixth straight year of profitability, which supports our academic, research, and community engagement missions.
With more than 1.4 million square feet of building space on our 33-acre campus in the heart of Fort Worth's Cultural District, we are a valued neighbor and account for an estimated $400 million in annual economic impact. We are especially proud of our new Medical Education and Training building, which has been granted LEED (Leadership in Energy & Environmental Design) Gold designation for meeting strict environmental standards. We contribute actively to the well-being of our community, our state, and our nation through programs focused on our three areas of strength: primary care, aging and Alzheimer's, and applied genetics.
I hope this information begins to expand your understanding of the many opportunities that await you at the UNT Health Science Center. We look forward to meeting you!

Michael R. Williams, DO, MD, MBA
Interim President, University of North Texas Health Science Center
TCOM '81