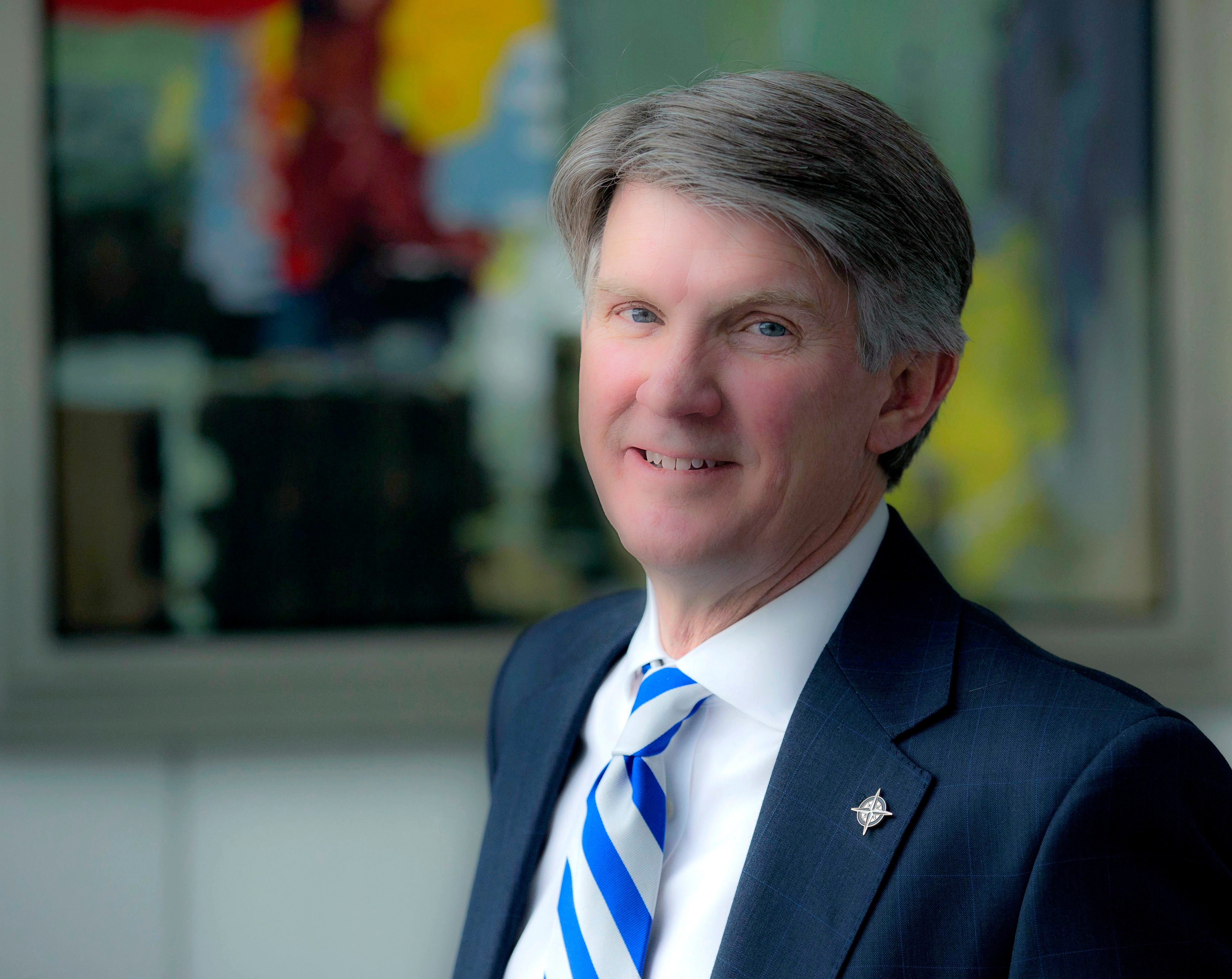 At the heart of our vision for The University of North Texas Health Science Center at Fort Worth is a promise to transform health care and science by focusing on you, our students.
Our vision is to be One University, built on values, defining and producing the providers of the future.
In my view, providers are the doctors, physical therapists, pharmacists, and physician assistants who deliver treatment, service, or care in clinical settings. But they also are the researchers in the lab, working to provide new knowledge of the biological mechanisms of disease and to identify new therapeutic targets. Or it's the public health professionals, tackling challenges like childhood obesity or infant mortality in order to provide a better understanding of how we can live healthier. 
Everyone here, no matter the role, has the ability to shape our future providers and positively influence their HSC Fort Worth experiences and development. Our vision is built upon four pillars:
Extraordinary Teamwork
Defining and producing the providers of the future
Financial strength
Sustainable people culture, built on values
Playing your part is simple. If you are committed in some way to being an extraordinary student, a lifelong learner and a contributor to our values-based culture, then you are helping the Health Science Center become One University.
What is our biggest strength? It's us, working together as one team to improve education, research and patient care in our community today and tomorrow. 
You can see our Extraordinary Teamwork in action across our high-performing schools and institutes. We have programs in our Graduate School of Biomedical Sciences and in our School of Health Professions setting institutional records for student satisfaction scores. Nearly 100 percent of all of our graduating students receive career counseling. And one of our medical school classes recently earned the highest scores on a national licensing exam since the Texas College of Osteopathic Medicine expanded in 2011.
Our commitment to push the boundaries of scientific discovery resulted in $50.1 million in sponsored program awards in the most recent fiscal year. We received research grants awarding a total of $14.3 million for Alzheimer's disease, $12.9 million for Health Disparities, $7.7 million for Forensic Genetics, and $3.7 million for eye disease work. 

We remain strong in our pursuit to turn discoveries into innovations for patients and health care providers. Our recently formed teams focused on research development and commercialization are relentlessly catalyzing new discoveries with seed funding, licensing technologies to biotech companies and stimulating entrepreneurship in our community. 
Students are at the heart of what we do and in the center of our vision for HSC Fort Worth. You've chosen to continue your education at a remarkable institution in the midst of transformative change. As a proud alum and president, I welcome you to The University of North Texas Health Science Center at Fort Worth.
Sincerely,
Dr. Michael R. Williams
President, The University of North Texas Health Science Center at Fort Worth